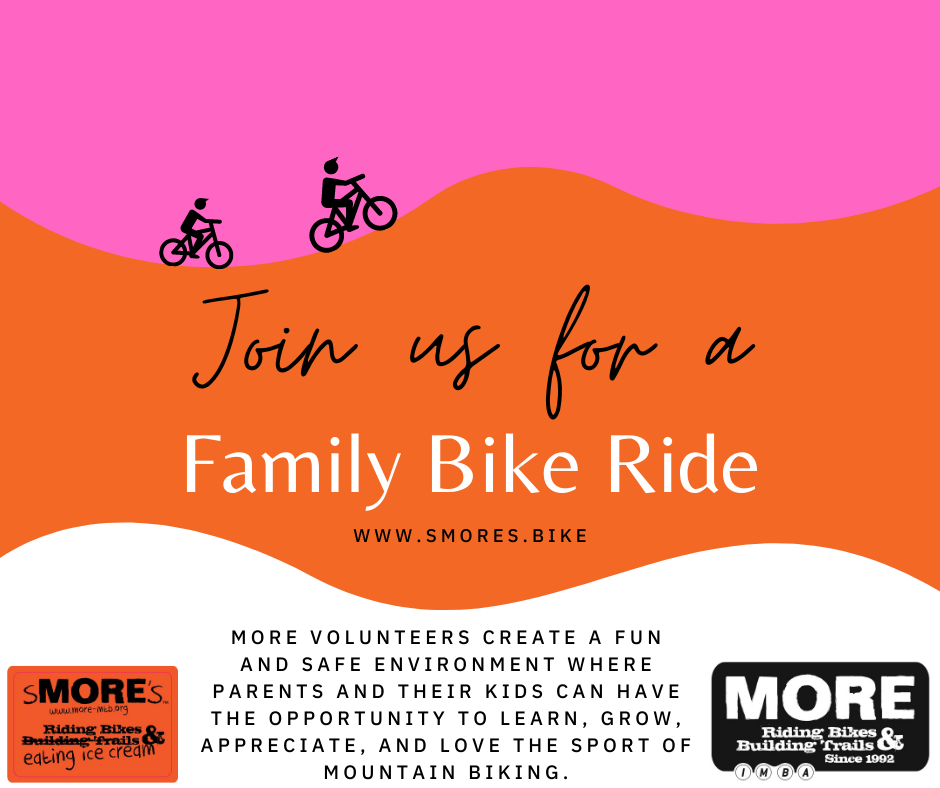 These group rides for parents & kids are organized and led in various locations in the DMV. Each sMORE's program is structured a little differently, but they all have one common goal in mind: to provide a fun and safe opportunity for kids and families to enjoy and learn more about the sport of Mountain Biking.
• • • • •
sMORE's rides are open to kids (& parents) of all ages & abilities
The overall mission of our family and kids programs is to foster camaraderie and help children realize their potential in a fun and constructive mountain bike environment. Along the way we want to emphasize the importance of living a healthy life style and respect for our environment, so that future generations can continue to enjoy it.
---
sMORE's Rides  ➡︎


Anne Arundel
sMORE's

Frederick
Snallygaster sMORE's


Lake Fairfax
sMORE's

Prince William County sMORE's
---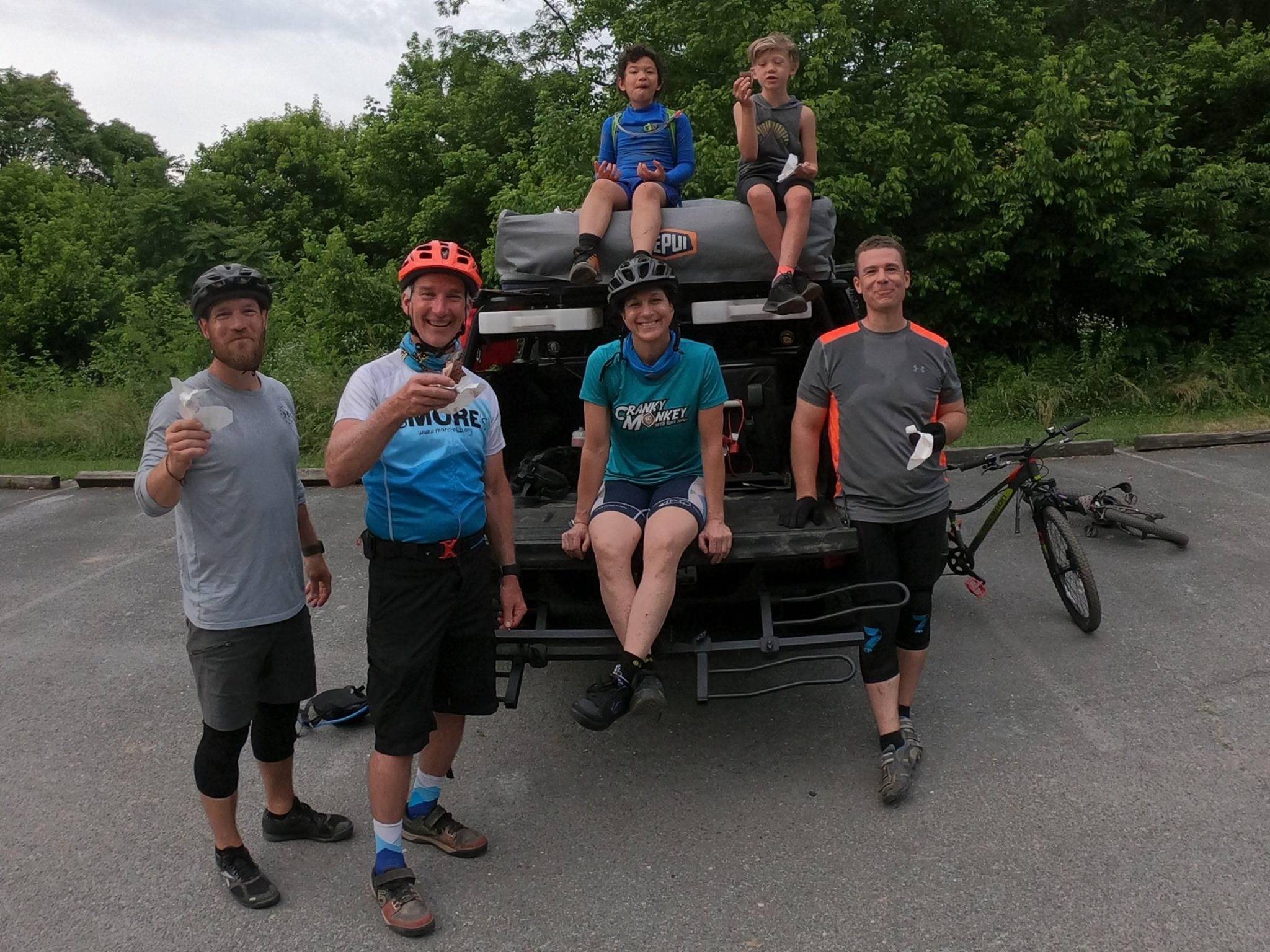 Each sMORE's program holds weekly or bi monthly rides in one of many parks around the DMV region. The parks include Fairfax County in Northern Virginia, Montgomery, Howard, Queen Anne's, Frederick, Prince George's and Baltimore Counties in Maryland. Check the sMORE's ride and events calendar regularly for upcoming rides and events near you!
Summer 2021: sMORE's rides are back at parks in MD and VA! Check our event calendar or the sMORE's page on Facebook for updates!
---
Note: In addition to this website, each sMORE's program manages a FaceBook page (see below for specifics by location.)  
---
MORE has a huge portfolio of trails in the greater Mid-Atlantic region, however not all of those trails are entirely suitable for kids. Our sMORE's ride leaders have hand picked a few of MORE's most popular destinations that are suitable for family and kid rides, below are some of the destinations most generally used by our sMORE's programs.
---